To start booking and attending consultations with your doctor, download the NowServing app here: NowServing app
---
The Now Serving app will walk you through a quick sign up process.
Just enter your mobile number and tap CONTINUE.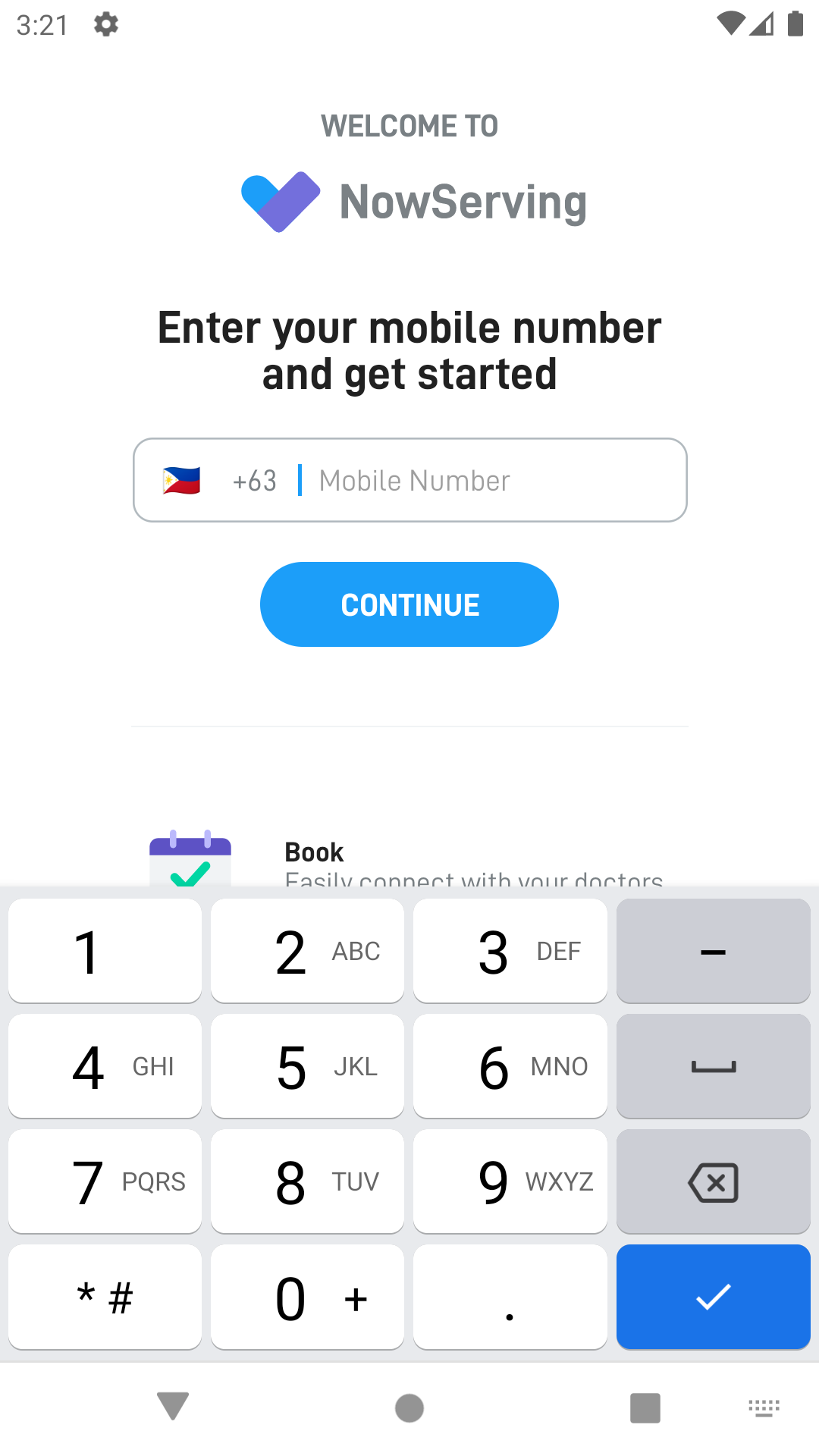 Once you fill up the details, it will ask for an OTP. Just enter the pin that is sent via SMS and tap SUBMIT.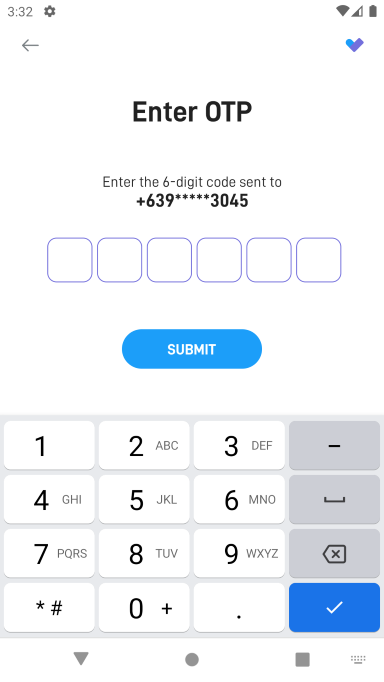 Congratulations! 🥳 You can now start booking and attending consultations, viewing your prescriptions, and even ordering your medicines!