Step 1:
Open your Huawei AppGallery and search for NowServing by SeriousMD.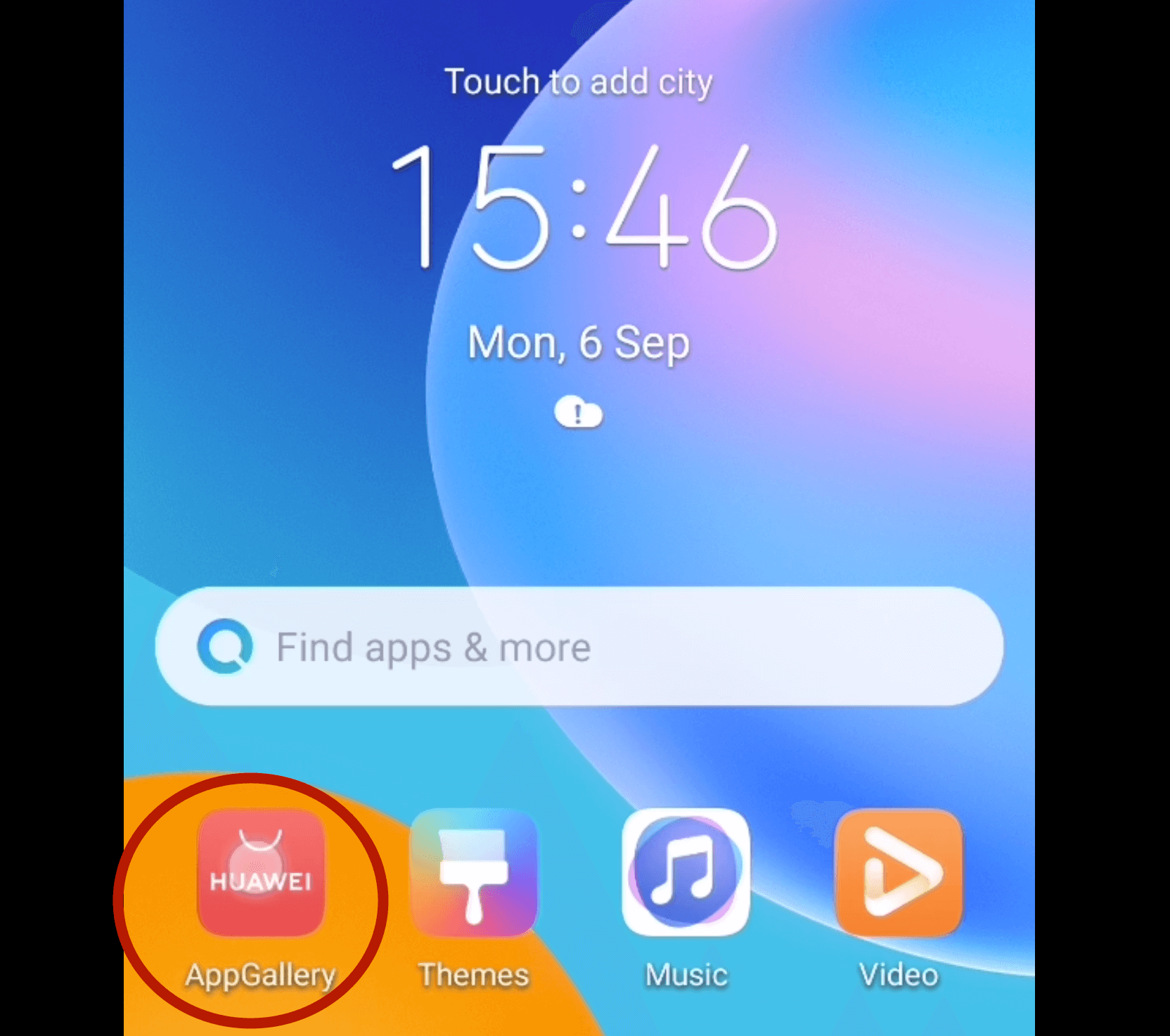 ---
Step 2:
Look for the Results from Petal Search at the bottom, you should be able to see the NowServing app.

---
Step 3:
Download the APK.

A prompt like the one below will appear. Click the DOWNLOAD option. You do not have to worry, it does not contain any viruses.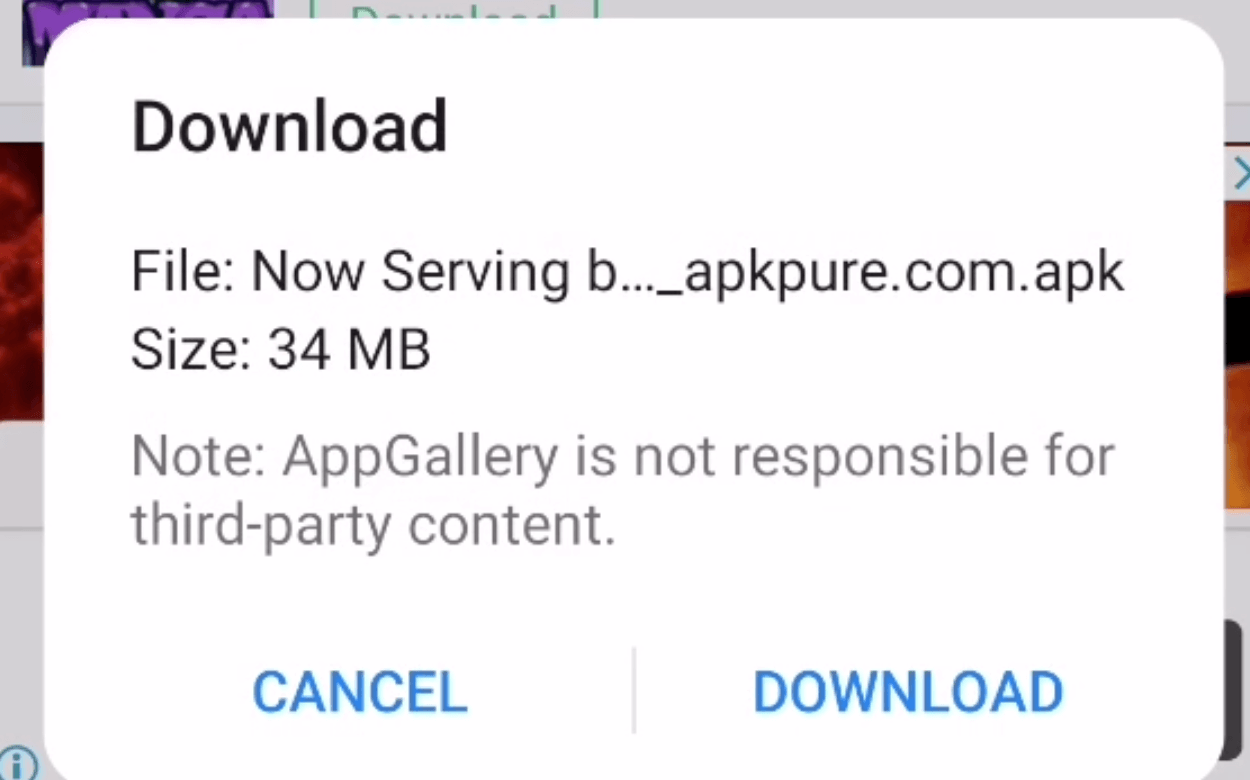 ---
Step 4:
Allow all permissions and click INSTALL.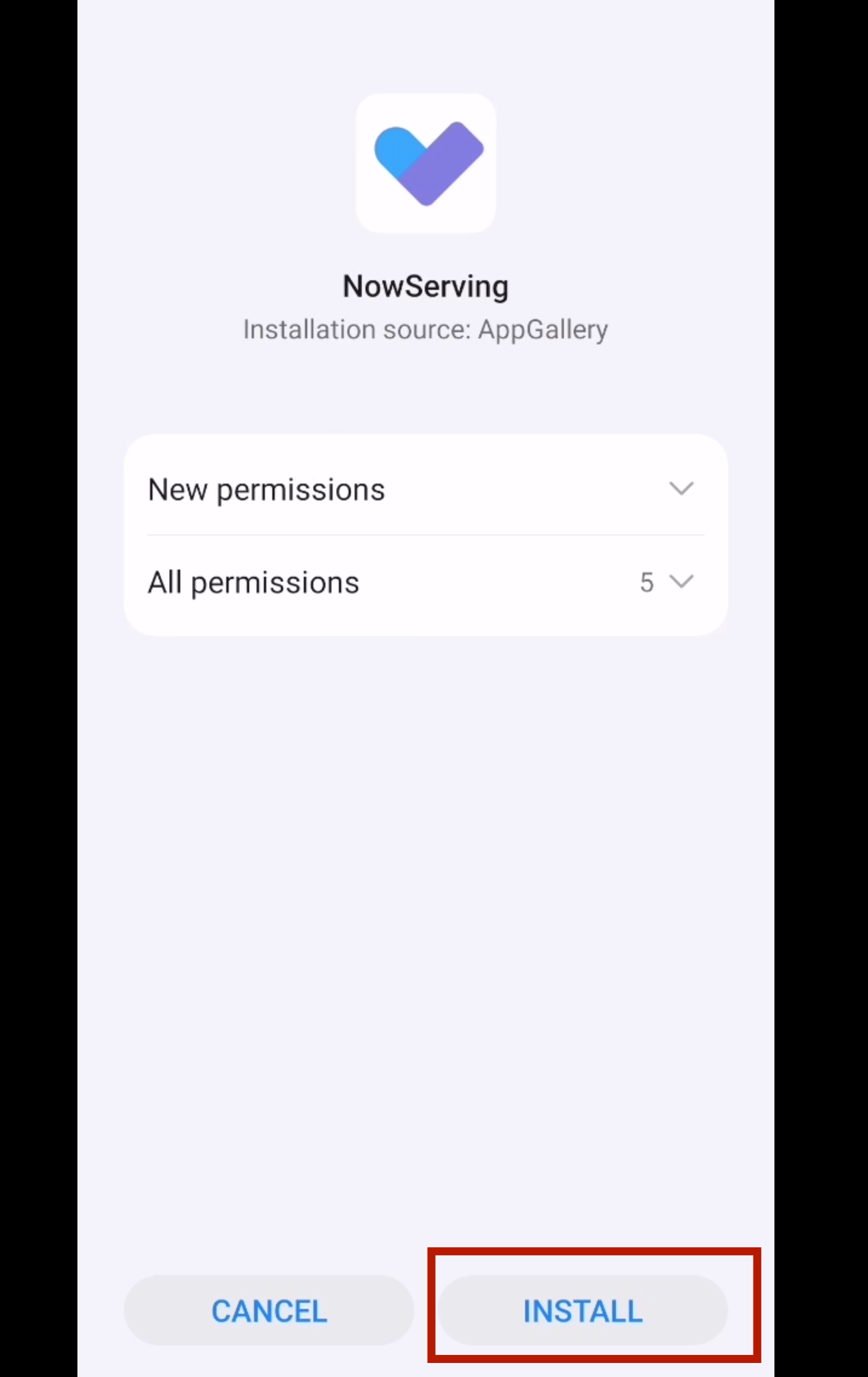 ---
Step 5:
After installing, go to the NowServing app info. Scroll down and click on the OPEN BY DEFAULT option.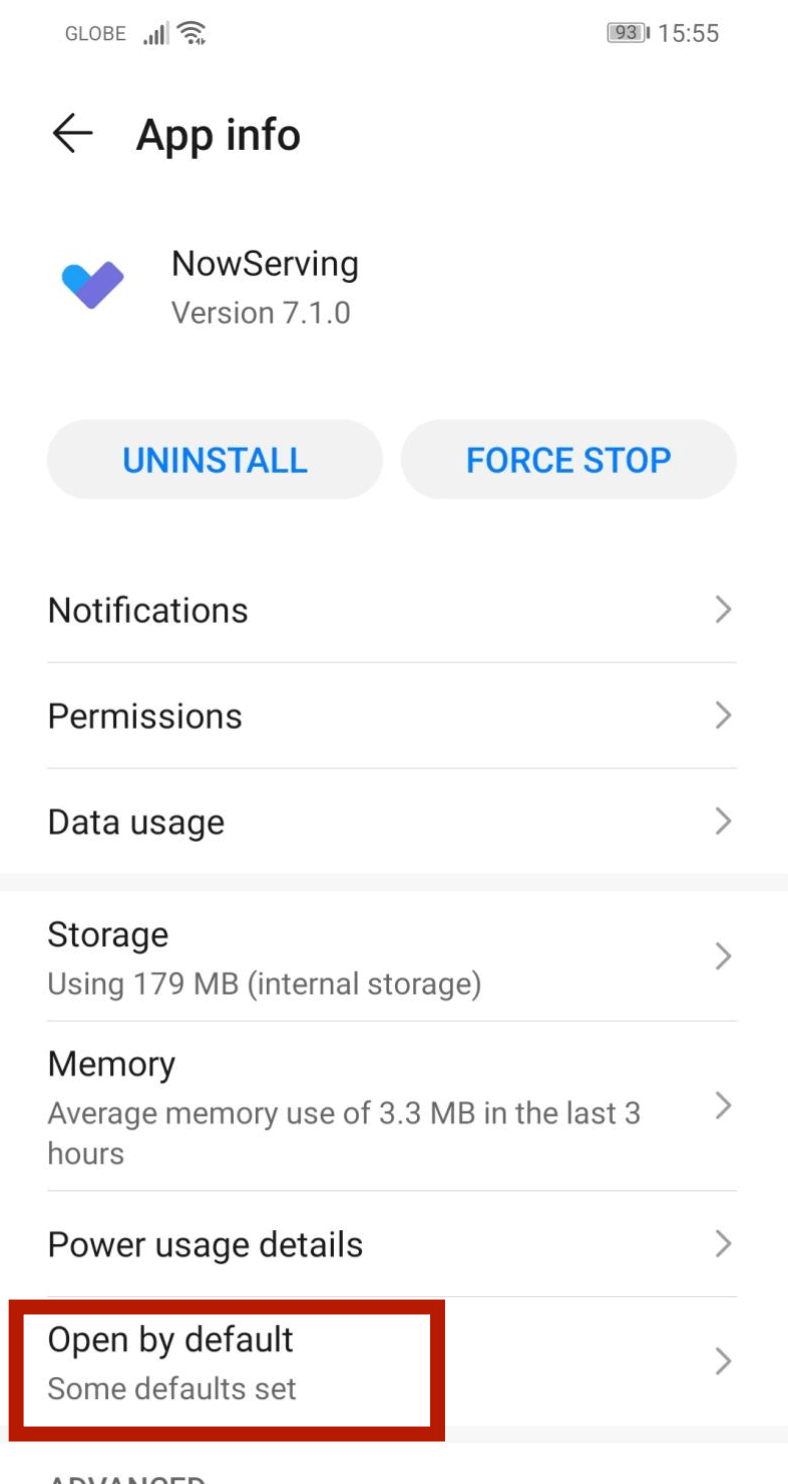 ---
Step 6:
On the "Open supported links in this app" tab, choose ALWAYS ALLOW.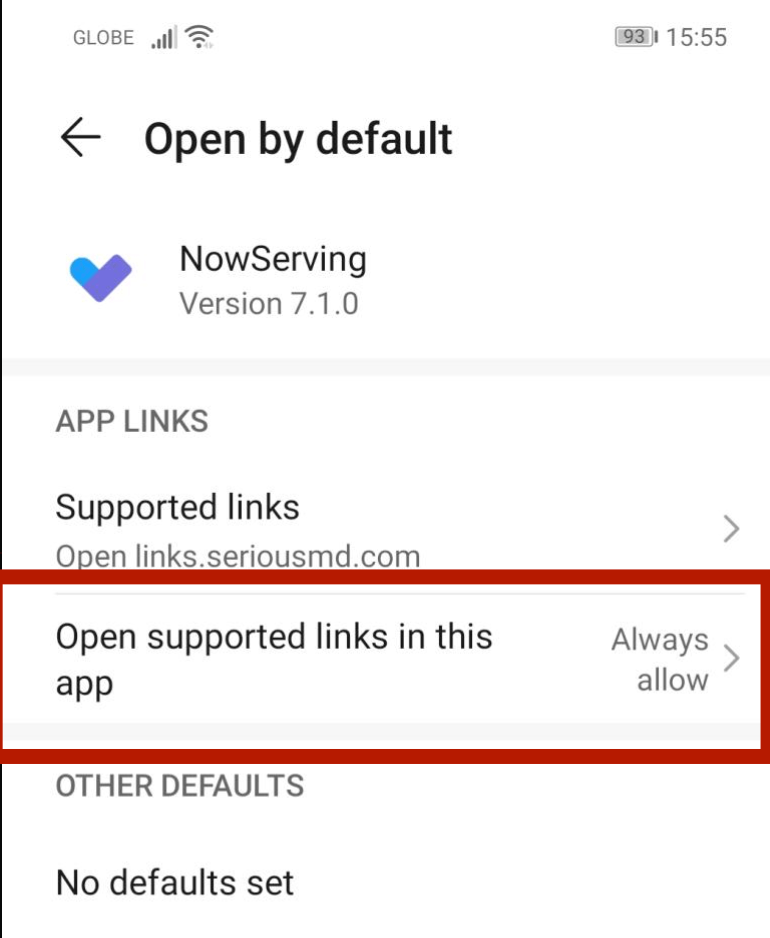 And you're done!
Congratulations!
You can now use the NowServing app on your Huawei device! 🥳