To have your medicine delivered to you, simply open your digital prescription and press the Order button on the bottom part of your screen.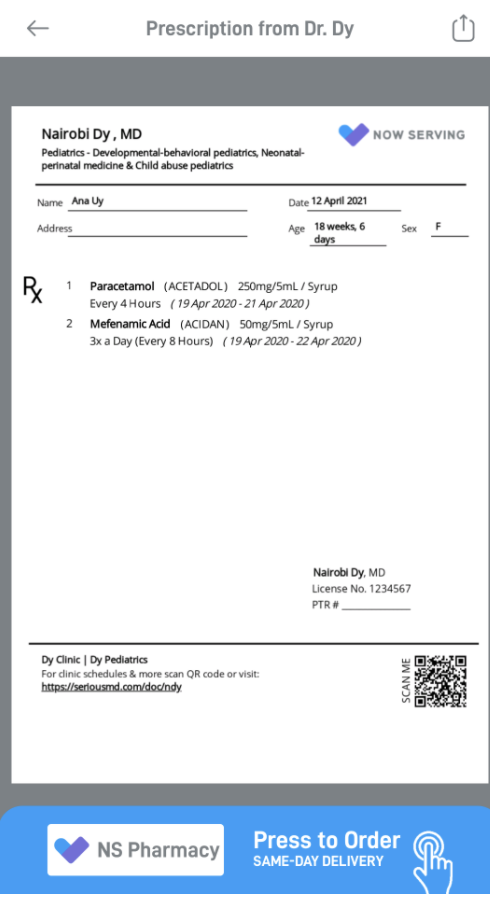 If you want to order specific medicines only uncheck the Get all listed items and indicate which medicines would you want to buy and the number of pieces.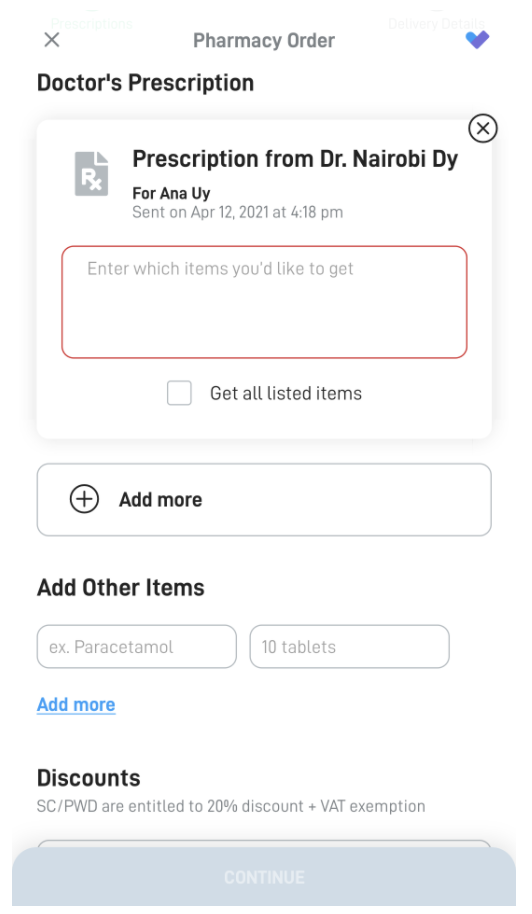 If your doctor sent you a different prescription, you can also add it here, just click the Add more button.
You can also add other items not indicated on your prescription such as vitamins.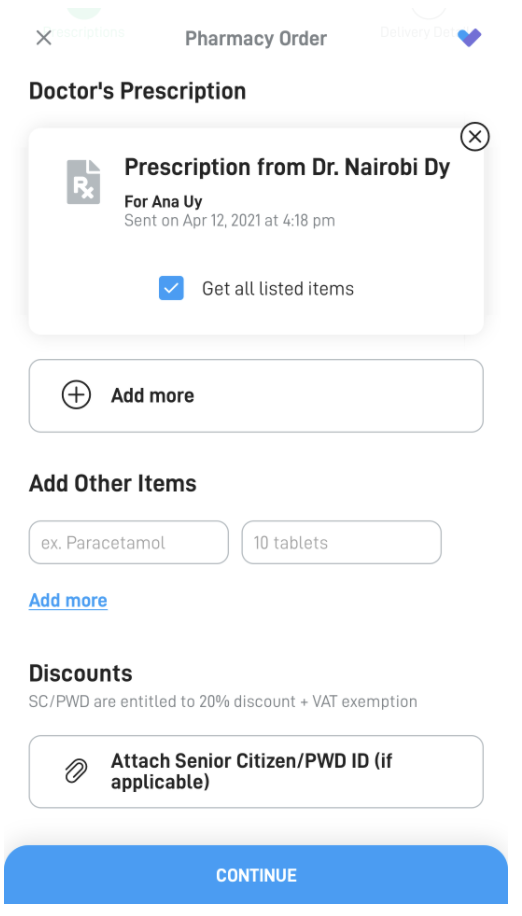 *NOTE: If you have a Senior Citizen or PWD card, just attach your ID card picture and it will deduct 20% on your bill.
Next, fill in the Delivery Details and then click FINISH ORDER.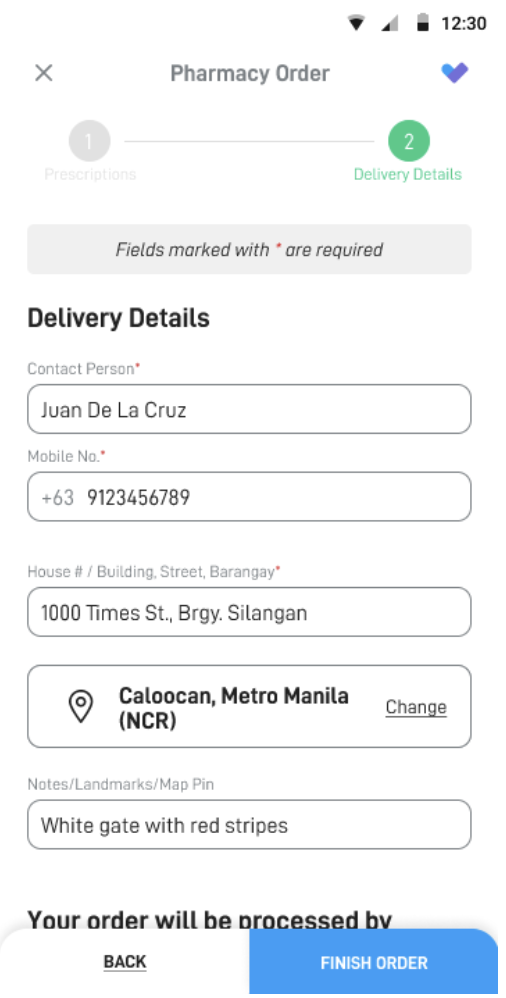 Wait for a call to confirm your order. They will message you regarding your payment as well.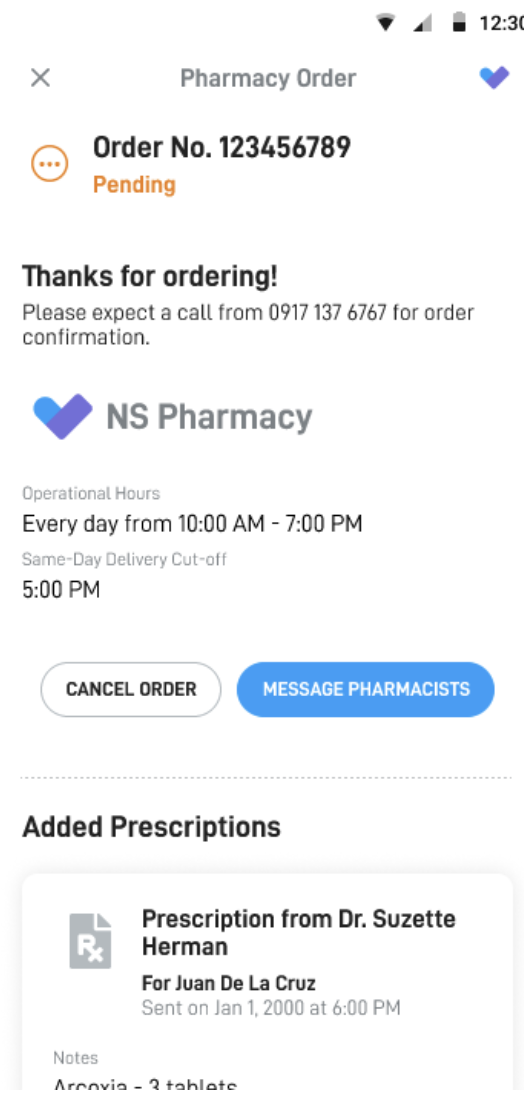 After paying, send the proof of payment so your order can be processed. The status of your order will be displayed on your screen.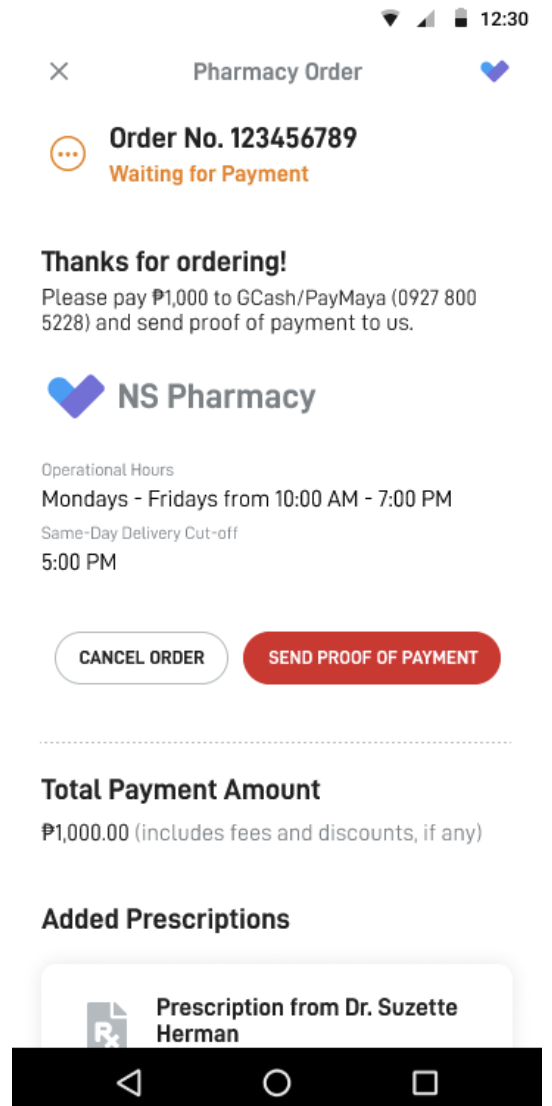 When your status changes from processing to shipped, it means that your medicines are on its way to you. If you have any questions, you can message the pharmacists by clicking the button.