NowServing has an integration with Kaiser International! 🎉
This means that you may easily request for an eLOA through NowServing, but you may also upload an eLOA file if you requested directly from Kaiser.
Here's how to book a doctor using Kaiser International:
If a doctor is accredited with Kaiser International, you will be able to see it on the doctor's booking page.
Step 1: To get started, click Book Here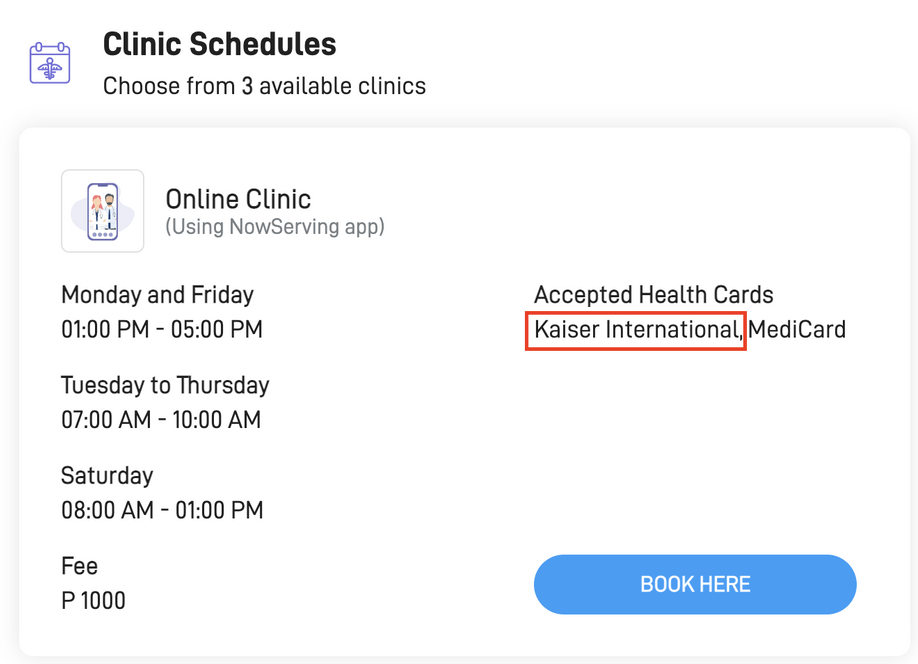 Step 2: Select Yes for "Are you using HMO for this consultation" (If ever this question is not visible, it means that the chosen doctor does not want to accept HMO's at the moment)
Step 3: Select Kaiser International on the dropdown list.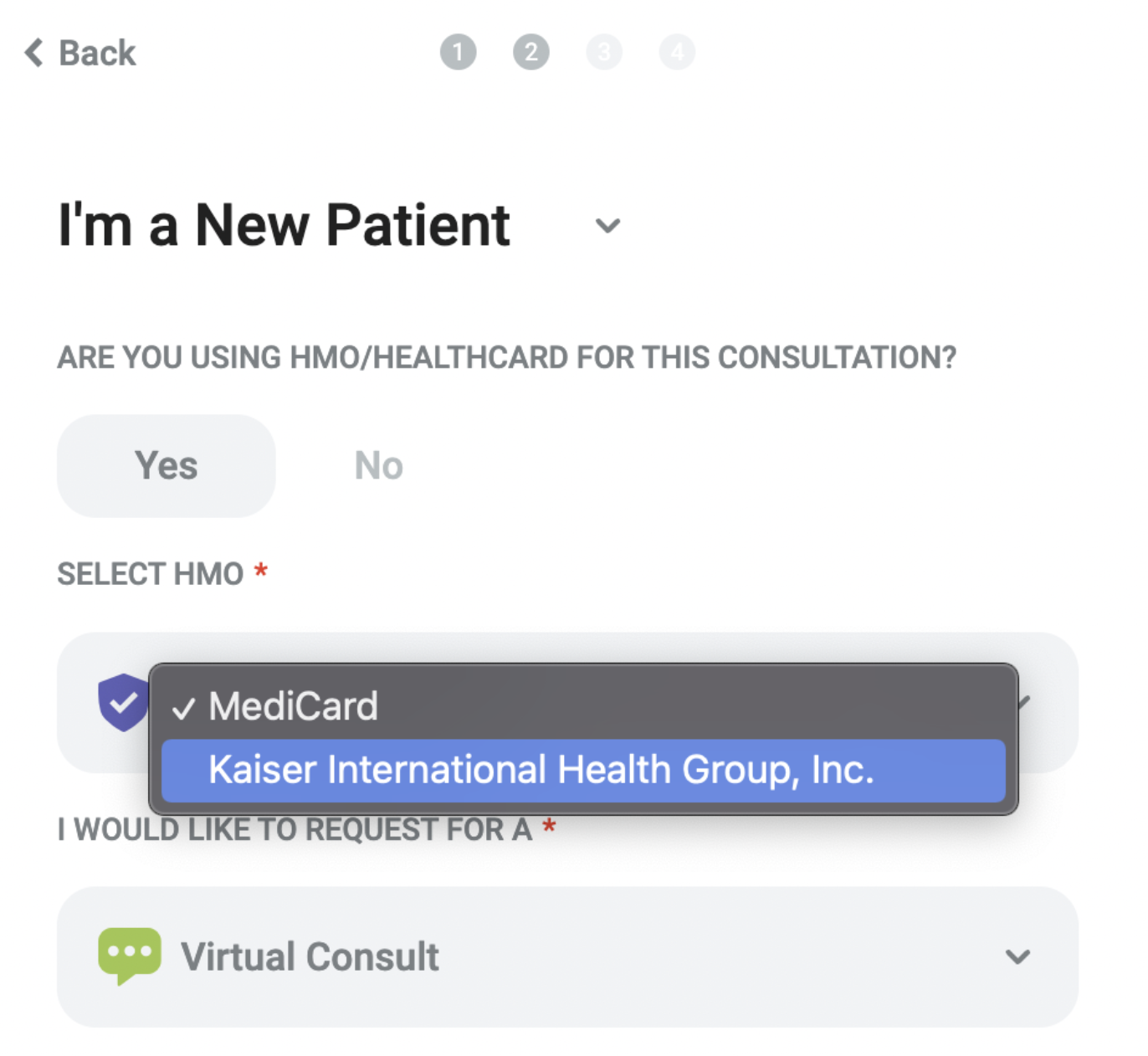 ---
Step 4: At the end of the booking process, you will have an option to request an e-LOA (Letter of Authorization) using NowServing or you may upload an e-LOA if you have already requested one directly from Kaiser International.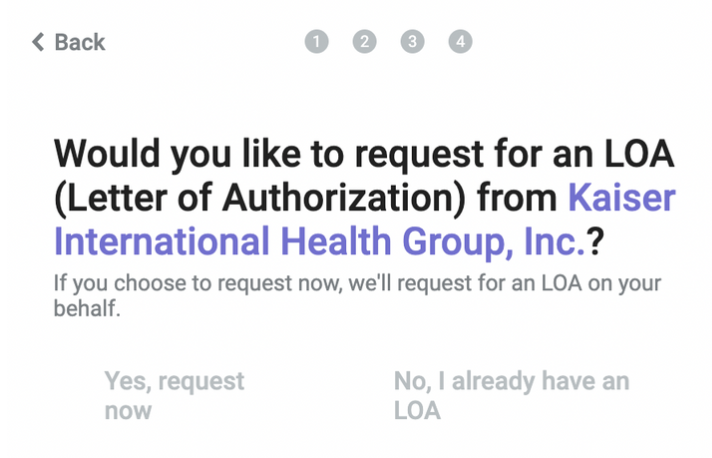 If you choose to upload your e-LOA
Simply enter your Member ID, LOA Code and the e-LOA file. If your doctor added some special instructions, it will be shown here. Fill up the form and upload the file and click Book Appointment to finish.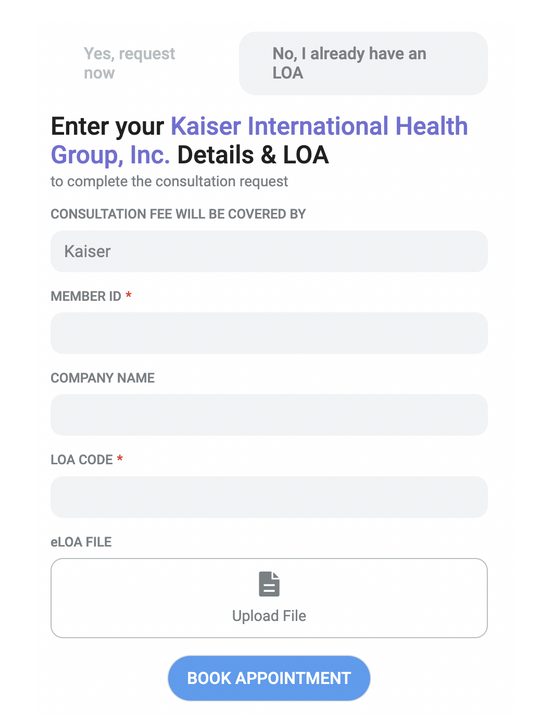 If you choose to request the eLOA through NowServing
Simply indicate your Member ID then click Book Appointment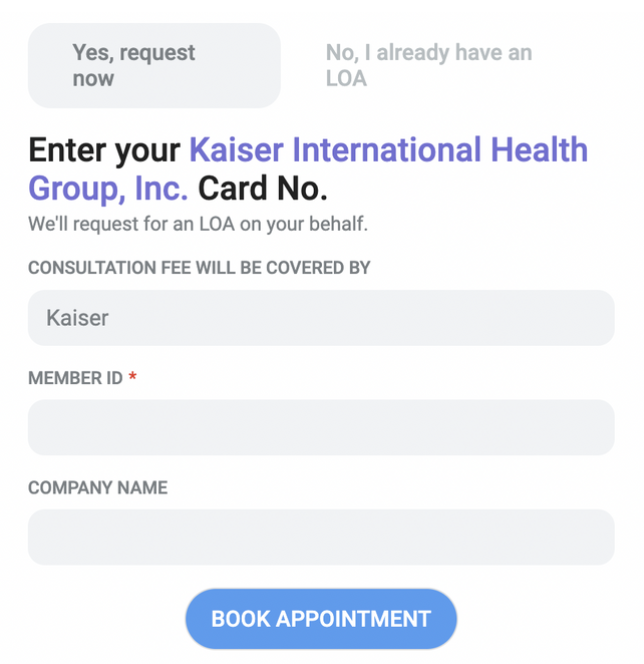 You will be provided an e-LOA and an OTP via SMS/Email.
👉🏼 You will need to provide the OTP to your doctor. This will serve as their proof of the consultation.
For any other concerns, please reach out to Kaiser International through the following numbers
0917-550-9157
0928-700-4391
---
Frequently Asked Questions:
Unable to request eLOA or eLOA upload failed
If you are unable to request for an eLOA, an error message will appear with instructions. A representative from Kaiser International will reach out to you within 24 hours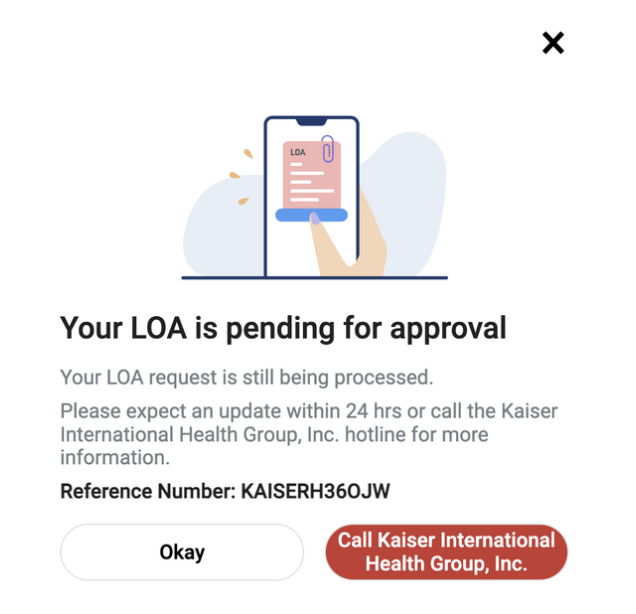 👉🏼 You may also call Kaiser International directly by clicking Call Kaiser International Health Group, Inc. and the contact number will be provided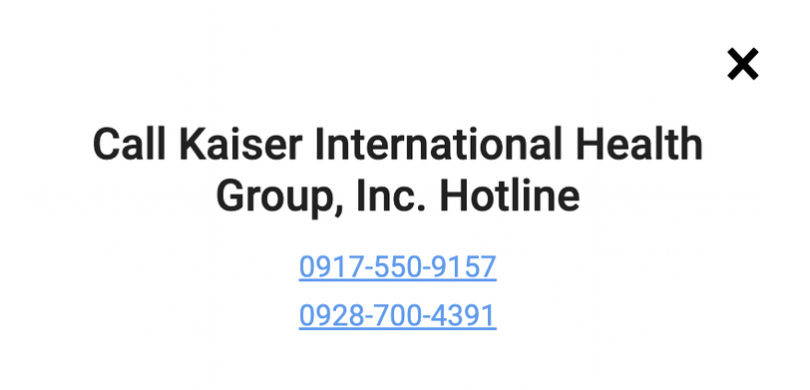 LOA Number does not exist
Please check the LOA file that you uploaded and make sure you inputted the correct information on the form. You may also call Kaiser International for support at 0917-550-9157 or 0928-700-4391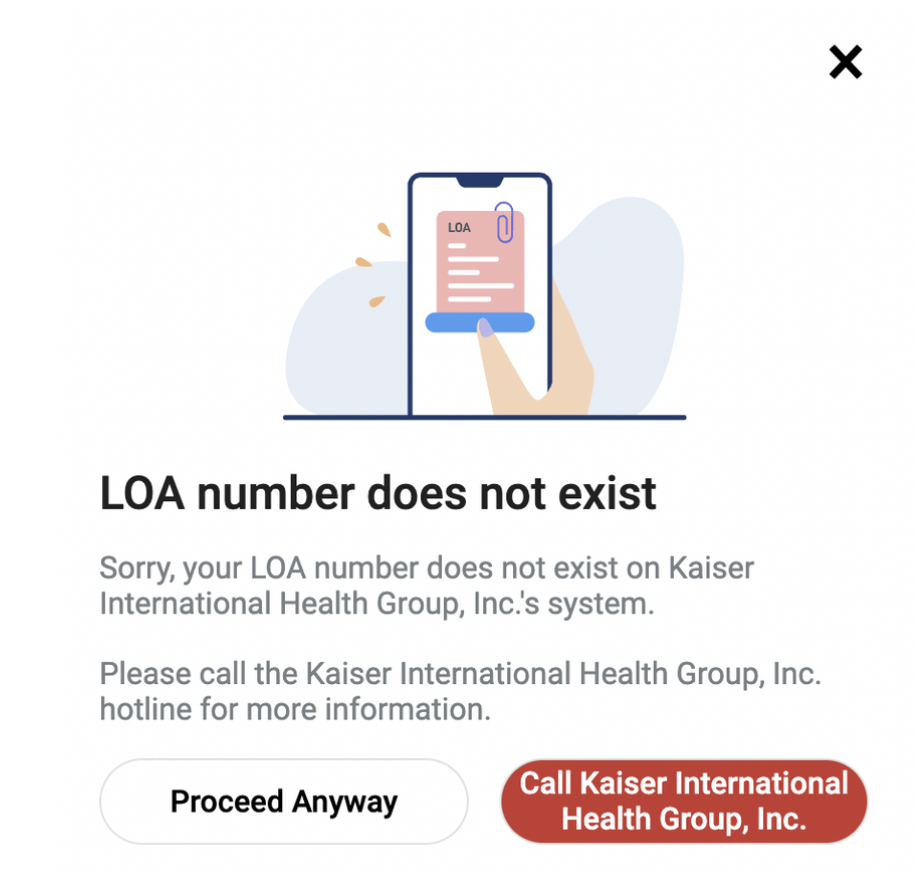 👉🏼 You can select Proceed Anyway if everything looks correct and verified manually by Kaiser.