What is FreeStyle Libre?
FreeStyle Libre is a continuous glucose monitoring (CGM) device for replacing blood glucose testing and detecting trends and tracking patterns aiding in the detection of episodes of hyperglycemia and hypoglycemia without needing to prick your finger multiple times. It tells you if your sugar is high, low, or just right.
What is the MyFreeStyle Program?
This program allows you to experience FreeStyle Libre and get your first sensor (worth Php 3,850) for FREE.
How can I claim my own FreeStyle Libre Sensor?
After your consultation with the doctor, they will send you a digital copy of your prescription. Expect to receive an SMS, email (if you provided your email upon booking with the doctor), and push notification on the NowServing app.
You will receive an SMS message, similar to this:
Dr sent a prescription with sample RESERVED for you. Claim at https://hi.nowserving.ph/1b0tr
Click on the link sent by NowServing. You will be redirected to fill out the sign-up form. Simply follow the details and enter your details for delivery.
Claim your FreeStyle Libre Sensor through the NowServing App
Under messages on the NowServing app, you can view the prescription and claim your starter kit.
Step 1: Click Sign Up & Avail of Free First Sensor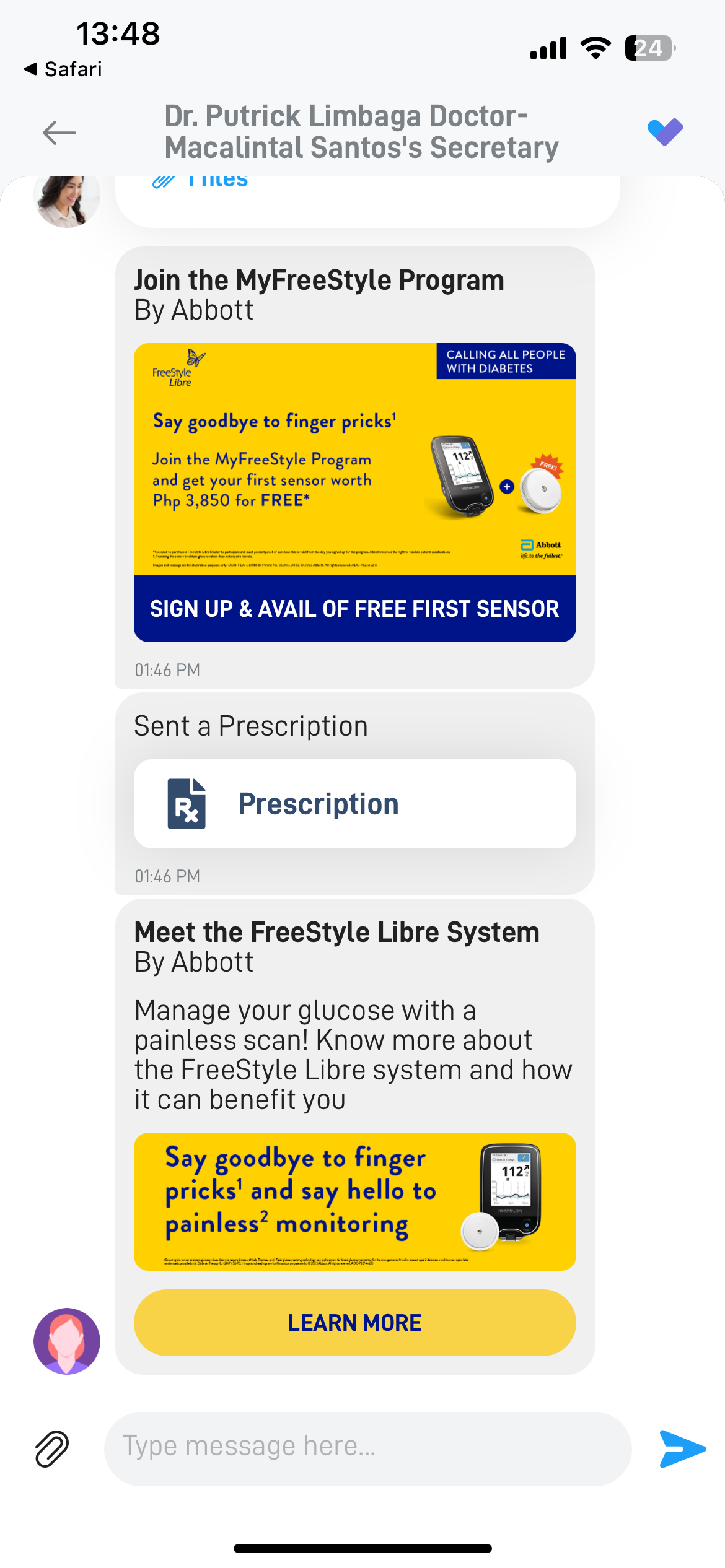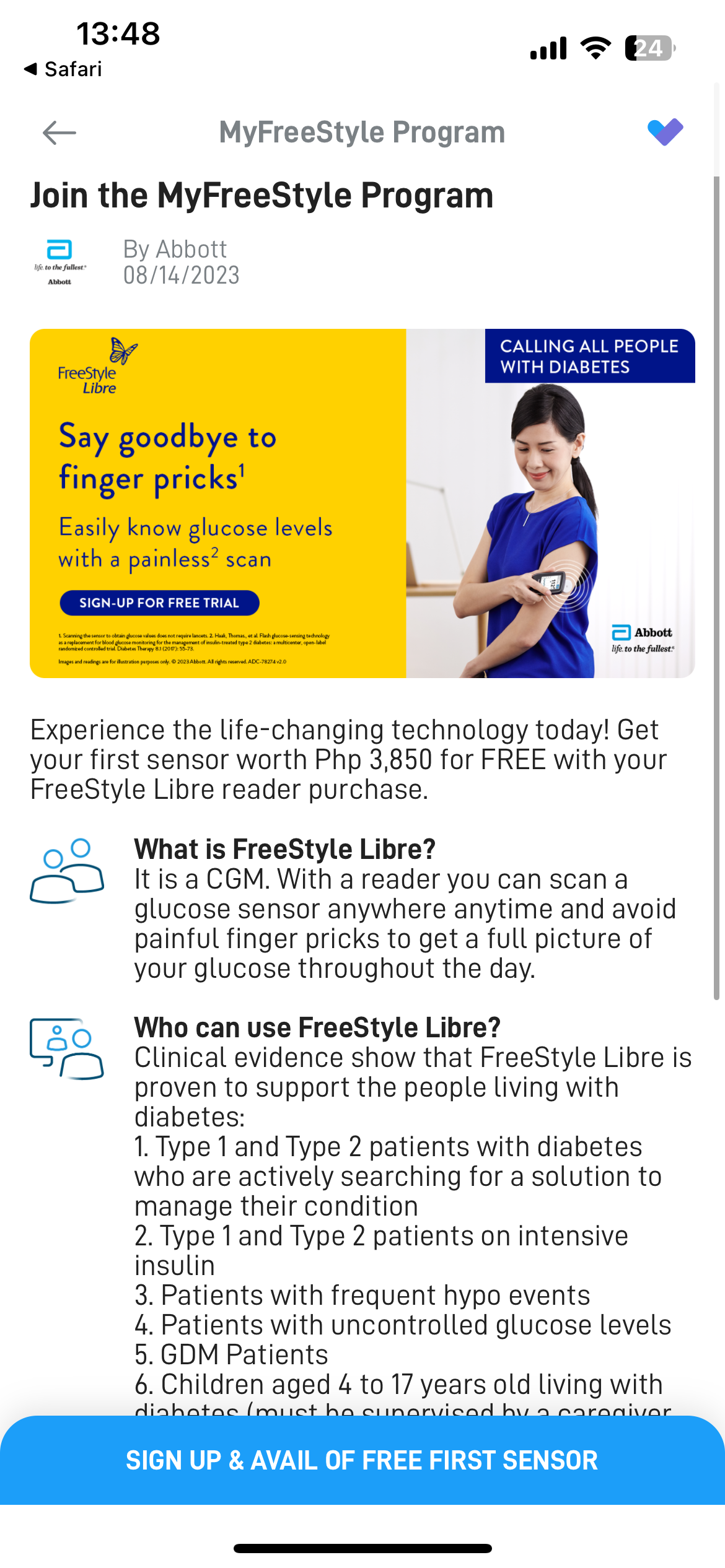 Step 2: Fill out the form then click Submit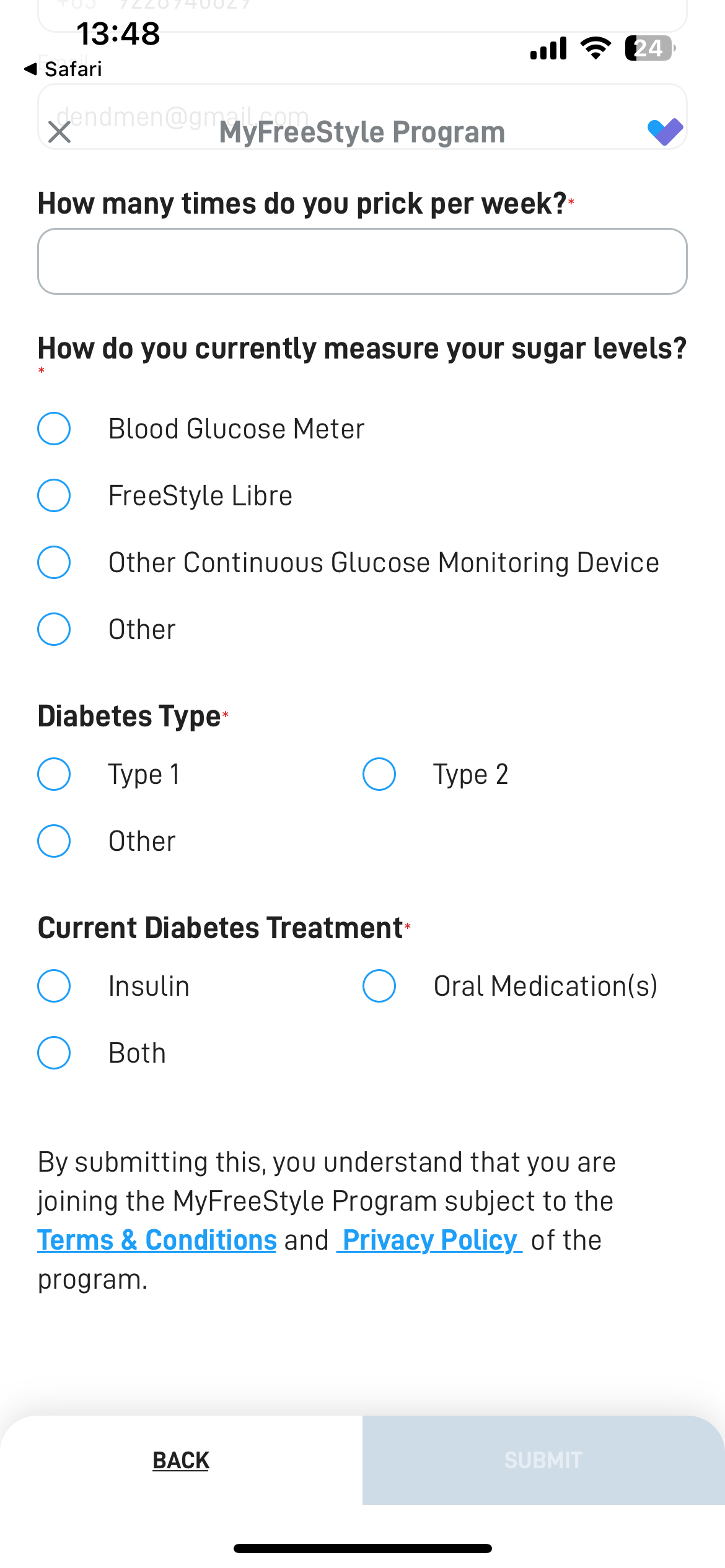 Step 3: Your sign-up is now complete!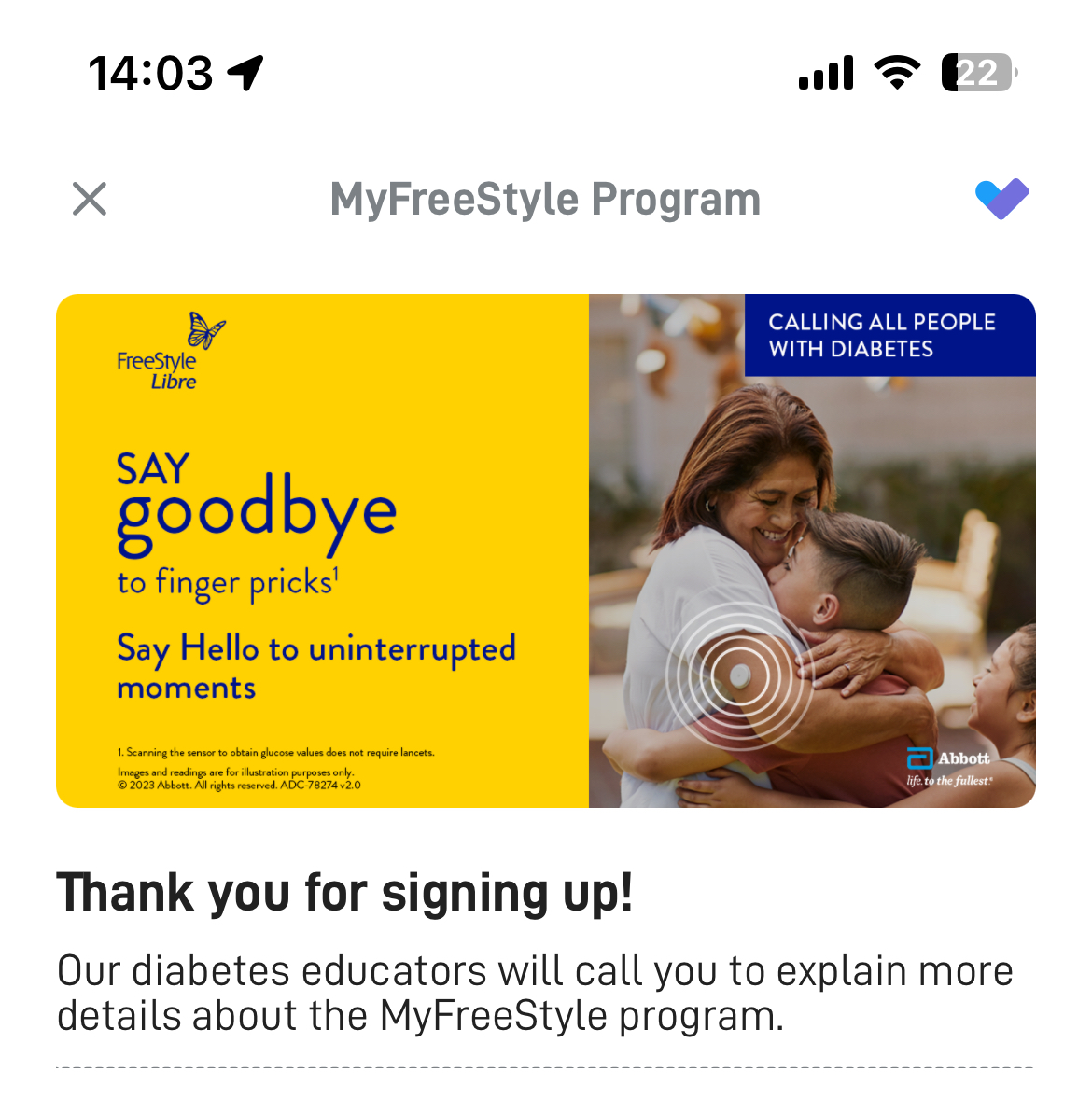 You will also receive an SMS message confirming your sign-up to the program.
Thank you for signing up. Our diabetes educators will call you to explain more details about the MyFreeStyle Program
Expect a call within the next 24 hours (excluding weekends) and your free sensor will be on it's way to you!