---
Step 1:
When booking a consultation, Select Yes for "Will you be using a Health Card" (If it's not visible, your doctor cannot accommodate it at the moment).
Select your HMO provider from the list of accredited HMOs of the doctor.
Choose the type of consultation (Online or In-Person) and your preferred scheduled, then click Continue.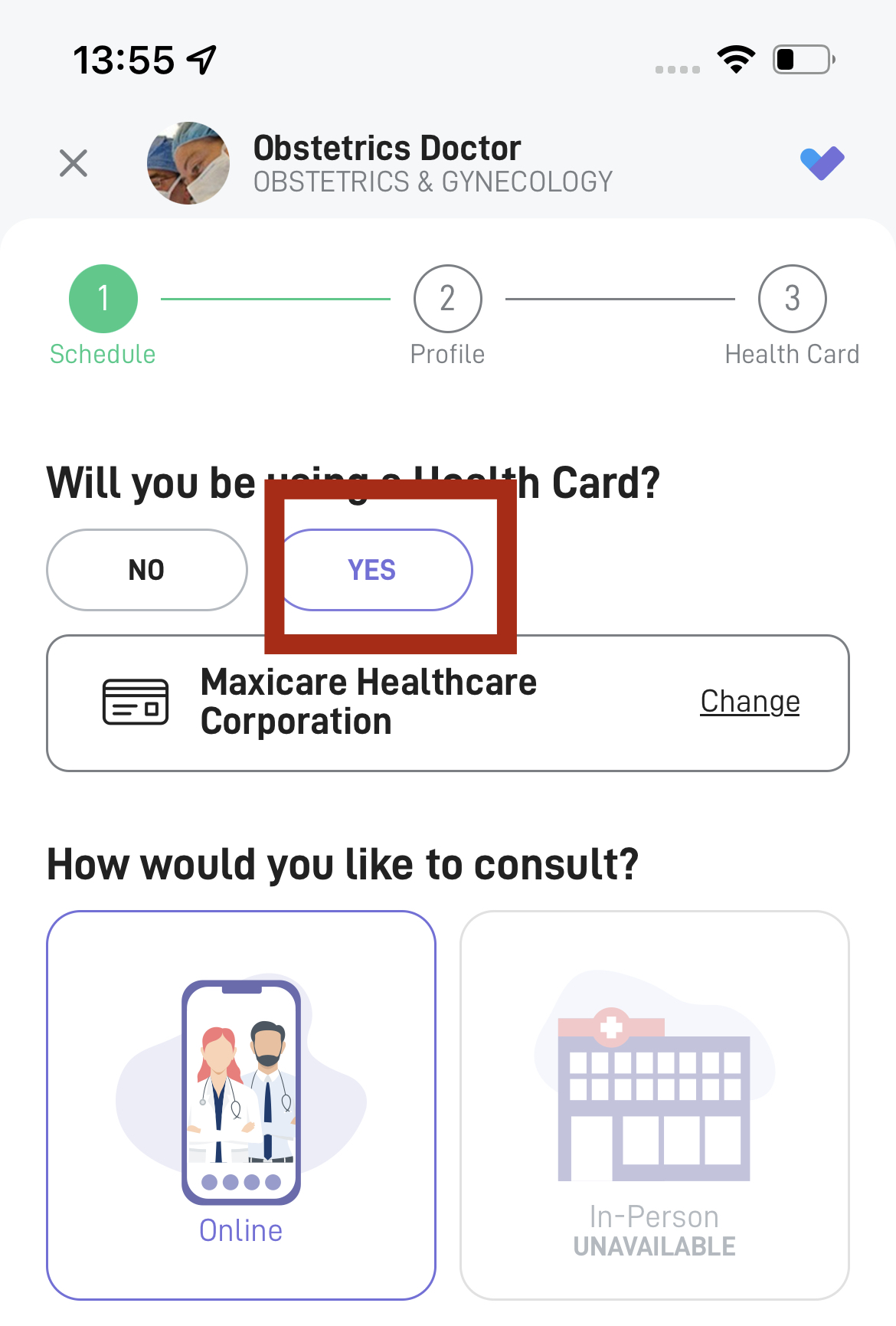 Step 2:
Type in the reason for your consultation and click CONTINUE.
Step 3:
At the end of the booking process, provide your Health Card (Member) ID, LOA Code, and upload the eLOA file if available.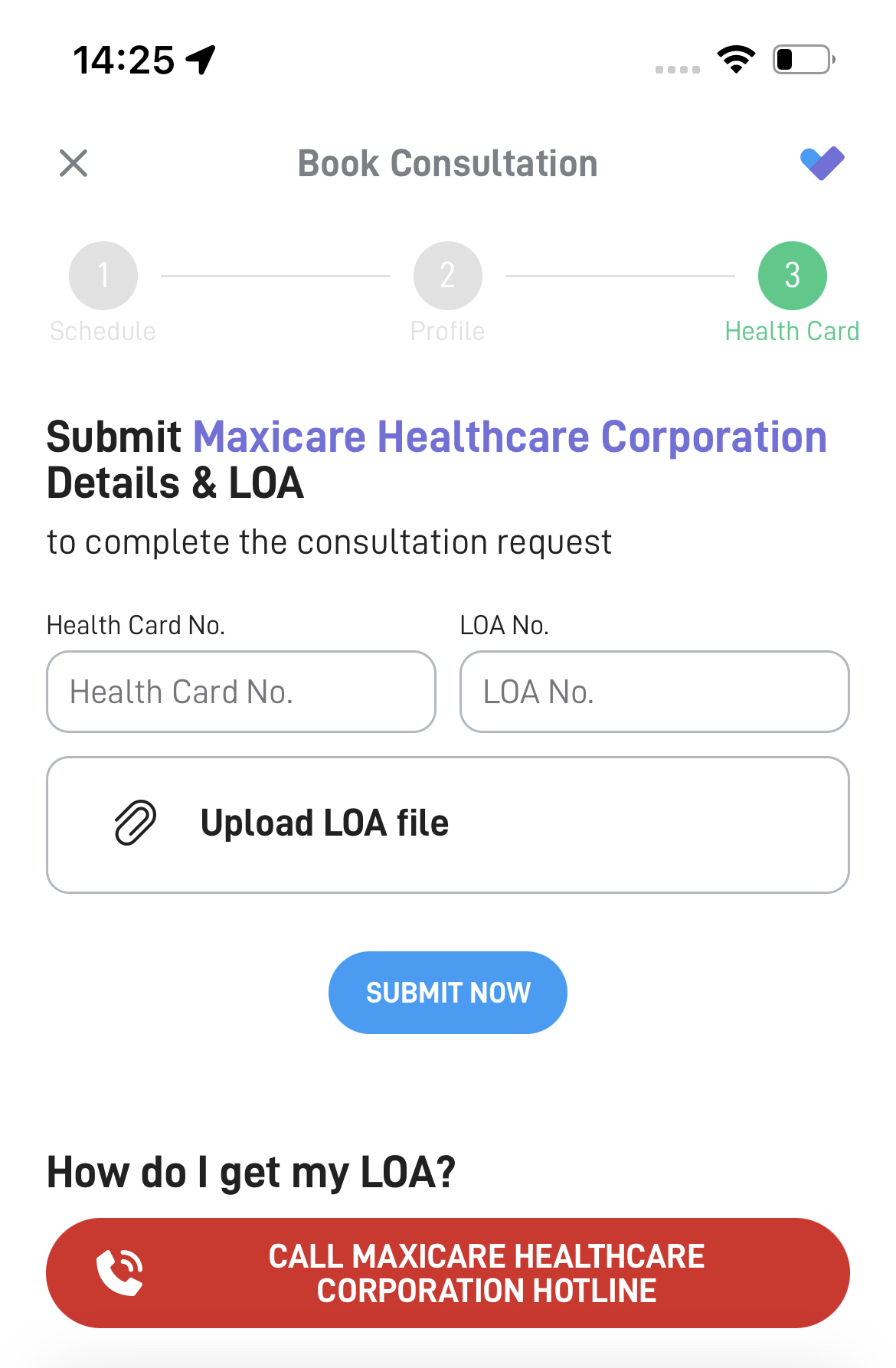 Step 4:

Tap Submit Now. You're done!
If you still haven't, please call up your HMO to request your LOA. You can send the LOA to your doctor via the Messages tab of your NowServing app.
For the other HMO's, if the LOA is not yet available, please get it ASAP from your HMO. Without these information, your doctor will not be able to do the consultation with you.
For Face to Face consultations, if your HMO only provides the LOA during your visit to the hospital, please inform your doctor about it so they can accept your booking first and you can give the LOA to them when you visit the clinic.